Oil beauty essence: Ol Oil. Absolute Beautifying Potion from Davines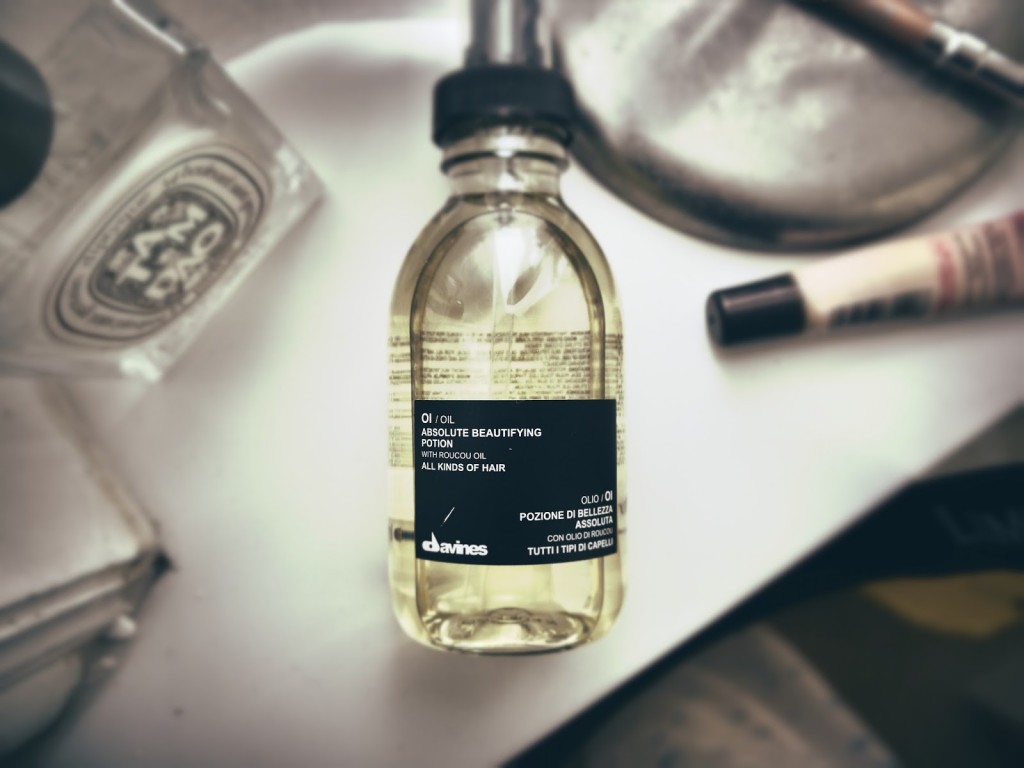 Cosmetic from Davines draws a lot of attention – both with its name and appearance. Absolute Beautifying Potion for hair? Clear and transparent oil, with no oriental scent or amber colour. It was poured into small bottle designed in a very modern and aesthetic manner – only black and white colours. This is some intriguing oil.
If not for the information on the label, you would never say that Absolute Beautifying Potion contains any oil at all and yet there are two natural oils present. Main and dominating is roucou oil. There is good reason why this rare oil is called "youth elixir" by Indians. In a brilliant way it regenerates hair, provides them with elasticity and speeds up their growth. It consists of ellagic acid – this substance is in a major way responsible for inhibiting ageing processes. Roucou oil takes care of hair volume and strengthens hair fibres. By penetrating inner hair structures it regenerates them and on the hair surface it creates delicate protective layer. On top of that, Absolute Beautifying Potion contains also sunflower seed oil, that moisturises hair and improves processes in the cells, thanks to high concentration of omega-6. Sunflower oil is responsible for gloss and elasticity of hair, but also takes care of their structure.
What is more, Absolute Beautifying Potion contains the unique new generation of synthetic oils created in Davines laboratories. These are chosen and composed to create silicon, protective layer on hair to not only protect hair, but also condition them by extracting their beauty, gloss and elasticity.
Absolute Beautifying Potion is expected to nourish and regenerate hair, but also make stylisation easier and speed up drying time. Oil is dedicated for all hair types. It quickly improves general hair appearance. Will it deeply regenerate hair? Do synthetic oils created in the brand's laboratory have the same absorption as natural oils? Do they regenerate hair from the inside out? Certain is that they protect hair really well and guarantee immediate appearance improvement.
Absolute Beautifying Potion works really well with everyday hair stylisation and every time you want to ravish with gloss and beauty of hair and you cannot afford a beauty failure. However, it is unfortunate that Davines oil has such a small volume (50 ml/1.7 oz) for such a high price.