Which Serums for Broken Capillaries Are Top-Rated? See Our Ranking!
Are you looking for some good care products to treat broken capillaries? Just introduce a face serum into your daily regimen to see quick skin improvement! If you wonder which one of them delivers best results and deals with a couple of skin concerns in a single step, just check our ranking. Below you will find the best-selling and well-reviewed face serums banishing broken capillaries and skin irritation.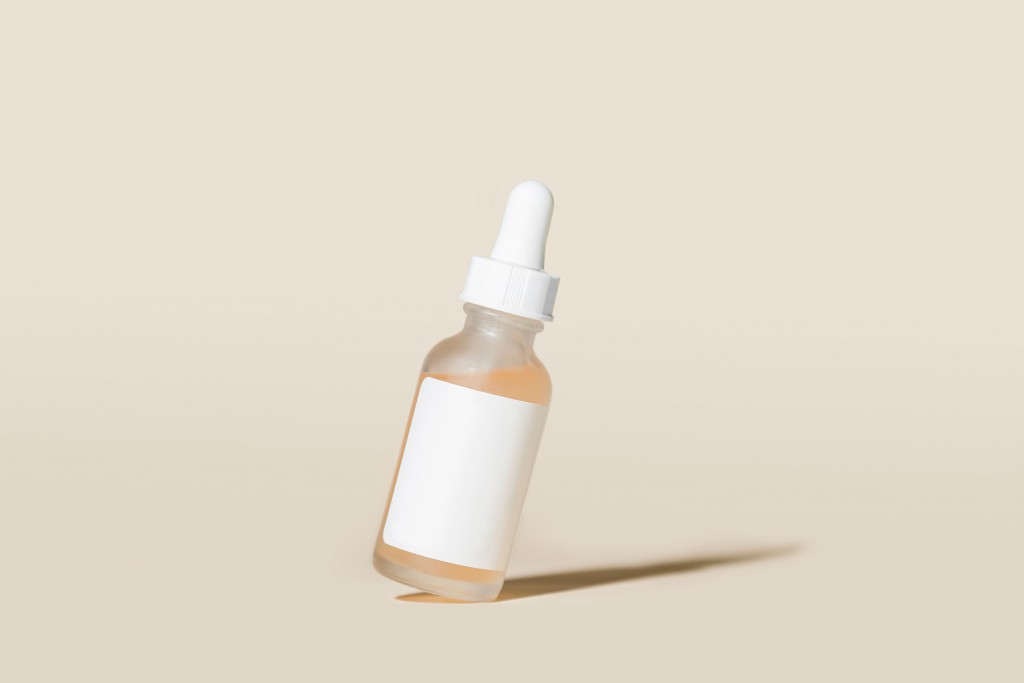 Broken capillaries – what's the cause?
Red veins that show through the skin and create an unaesthetic red splotches on the face are capillaries that not only broke but also are located too near the skin's surface. Why do they break? Because their walls are really weak and fragile, which on top of that dilate easily when exposed to various triggers such as strong sunlight, high temperature, or spicy food. And when enlarged and weak, the walls of capillaries break creating a blood outlet which in turn contributes to blotchy skin.
Why are some skin types prone to spider veins whereas others remain flawless? There are a few reasons for that, among which the most obvious is the genetic predisposition. Others include hormonal imbalance, stress and even food that you eat on a day-to-day basis. There are many factors that make blood vessels keep enlarging or shrinking until they break, creating spider veins.
Treatments for broken capillaries
What treatments should you go for to prevent your skin from redness, burning sensation and irritation? If spider veins are common for you, you should think about the treatments that improve your skin's defense mechanism. Once the resistance is boosted, capillaries shouldn't break. What can you do to improve your skin's condition?
Eat more food products rich in vitamin C. This nutrient takes part in collagen production which in turn is responsible for making the walls of blood vessels thicker and more elastic.
Reach for substances that help you combat the common problems of couperose skin. Supply the skin with horse chestnut extract, linden extract, vitamin K, rutin, arnica, ginkgo biloba extract and linden tree. These naturally-derived ingredients have many benefits for sensitive skin and capillaries, making them significantly stronger.
Combine the power of face cream and face serum, both designed for redness-prone, couperose skin. Aren't you sure which serum should you go for? Check the ranking below.
Do your best to avoid potential irritants that worsen the condition of sensitive skin and mess up with weak capillaries. Use a face cream with high sun protection filters (SPF 50) every single day. Give up on sauna, solarium and spicy foods.
Top-Rated Face Serums Dealing With Broken Capillaries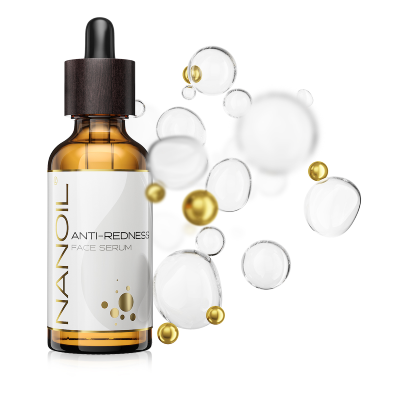 1. Anti-Redness Face Serum by Nanoil
Can redness-prone skin look perfect? Sure, it can! The newest Nanoil Serum is the best proof of that! Everything about this skincare product is perfect: the reviews, effects, its size, price, texture and formula composed in such a way to target all problems of couperose skin. Anti-Redness Face Serum combines the power of four plant-based ingredients extracted from linden tree (targets rosacea and repairs skin), cypress cones (strengthens and protects the skin), horse chestnut bark (removes facial redness and reduces the appearance of capillaries) and the root of Boerhavia diffusa (promotes even skin tone and delays ageing). Application of Nanoil serum is really pleasant because its texture is lightweight, non-greasy, fast-absorbing and can be used in the morning and at bedtime. On top of that this serum doesn't mess up with makeup products, so you can apply it even in the morning.
View it on www.nanoil.us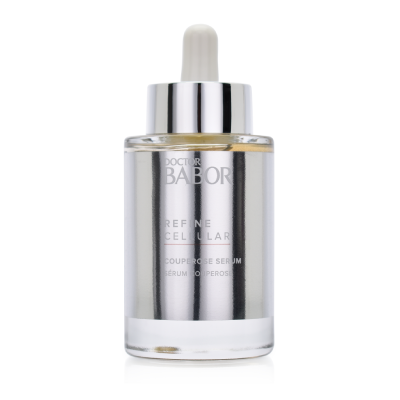 2. Refine Cellular Couperose Serum by Doctor Babor
Here is a face serum for couperose skin whose users love commenting on – it has plenty of online reviews. It's designed to improve the appearance of redness-prone skin and combat environmental triggers. Nourishing plant-derived ingredients boost skin's defense mechanisms to prevent the appearance of flare-ups and spider veins. When used consistently, Refine Cellular Couperose Serum removes redness from the face and refines skin's texture. Its formula includes horse chestnut extract (strengthens the walls of blood vessels), pennywort extract (promotes collagen production, prevents wrinkles and shrinks blood vessels) and calendula extract (deals with inflammation, bacteria and aids skin in its self-renewal processes). Refine Cellular Couperose Serum by Doctor Babor is pretty costly which means that it isn't an affordable skincare product.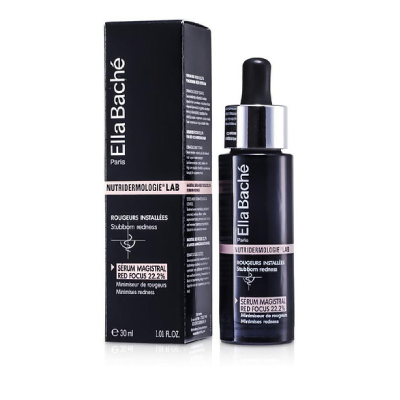 3. Magistral Serum Red Focus by Ella Baché
Ella Bache has launched a soothing serum designed for extremely dry and sensitive skin. Its main task is to strengthen the skin's protective barrier so that it remains moisturized and more resistant to irritants. Magistral Serum Red Focus soothes the skin, dealing with this unpleasant feeling of tightness and discomfort. When it comes to the formula, the serum contains squalene which is responsible for replenishing water to skin and restoring skin's lipid barrier. Other key ingredients – sorbitol and flax – that the serum is enriched with are in charge of improving the general state of the skin, soothing irritation at the same time. The formula also includes grapevine extract (an antioxidant) that combats free radicals. Ella Bache Serum is also good at preventing rosacea and strengthening the walls of blood vessels. You can enjoy these effects provided that you have some more spare money to spend.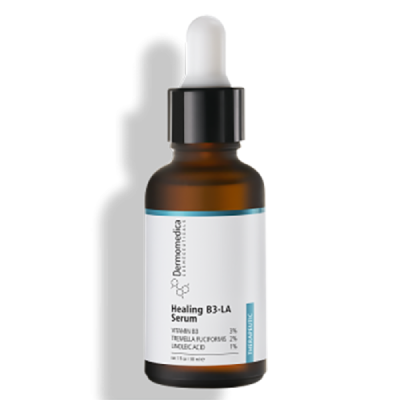 4. Healing B3-La Serum by Dermomedica
Pretty expensive, yet definitely one of the most innovative face serums available currently on the market. It's proven to have an anti-inflammatory effect, that's why it works for acne-prone skin, including rosacea. Dermomedica face serum is another product that aids skin in repairing itself quicker and reinforces its barrier function. Healing B3-La Serum formula is made up of vitamin B3, also known as niacinamide (an antibiotic of natural origin) that is responsible for handling inflammation and reducing redness. The good news is that skin soaks this serum up quickly so that there is no oily coating left on the face. This means that you can follow it with regular makeup products without worrying that they would roll or cake. Last but not least, Healing B3-La Serum is cruelty-free and suitable for vegans.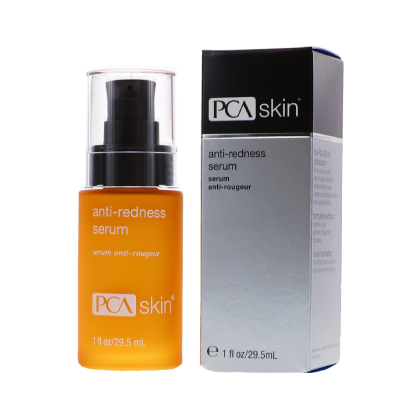 5. Anti-Redness Serum by PCA Skin
Without doubt, this is one of the most popular face serums dealing with broken capillaries. It's responsible for erasing redness from the face and caring for sensitive and blotchy skin. Anti-Redness Serum is also said to protect the skin from the harmful external factors that leave it irritated and reddened. This serum is unique as far as the formula goes – there is no other care product that would be similar to it. PCA Skin serum offers a blend of brown and red algae that moisturize, nourish and soothe the skin. Apart from that, it also contains chamomile bisabolol and a unique caper extract which is another agent dealing with irritation and thus leaving skin relaxed. The downside, however, is that Anti-Redness Serum by PCA Skin is available at a high price and comes in a small size.