The best all-natural soaps: introduce them into your beauty routine!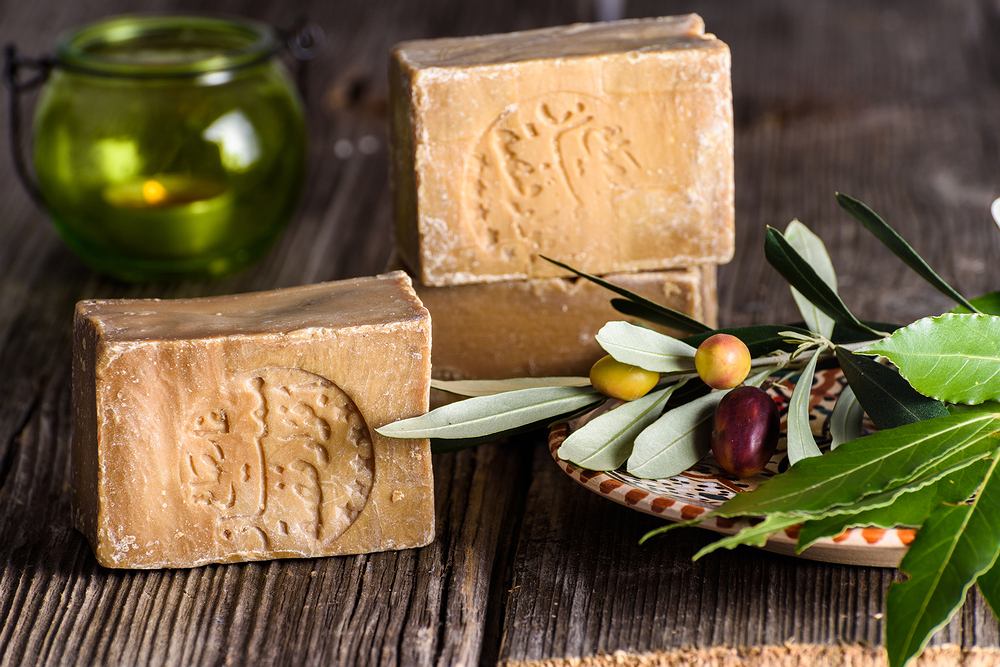 Generally, soap bars have a bad name. They make us think of chemical-laded products drying out the skin. Such soaps are the most popular at the stores and they surely can't be labeled natural. Thankfully, there are some soaps that aren't filled up with preservatives, synthetic colorants or aromas. Natural soaps are slightly pricier but they have amazing skin benefits and are free from chemicals. See the types of natural soaps and their effect on skin and… hair!
Types of natural soaps
The choice of all-natural soap bars is getting wider. Currently, they are made to benefit the skin as well as to show the passion and love for natural skin and hair care solutions. We are spoilt for choice while shopping for the best soap. There's a wide range of bars, wonderful colors, aromas, additional components and effects. The manufacturers selling amazing handmade soaps are highly popular these days.
What are the best-selling all-natural soaps? Traditional Marseille soap, Dudu Osun soap, glycerin soap, Aleppo soap and black soap, and many more.
Marseille soap
This is a classic all-natural soap, one of the oldest soaps made in accordance to the old recipe. It's high in vegetable oils and free from animal-derived fats. The Marseille soap has an antibacterial effect and works for all the family. It's so gentle that it can be used even on the infant's skin.
Aleppo soap
The green Aleppo soap was originally made by Phoenicians. It originates in Syria but it is known all over the world because the Aleppo soap perfectly conditions and moisturizes the skin. Now, this soap is a popular remedy for acne and oily skin. Fun fact: the Aleppo soap bar floats in water! Of course this is an all-natural, handmade soap made of lauric oil and olive oil, free from animal fats.
Glycerin soap
This is a very popular and budget-friendly soap which has very good ingredients and zero chemicals. Glycerin soaps are available in many color and fragrance versions. They are often enriched with aloe, rose, lavender or plant extracts.
Black soap
Black soap aka Savon Noir is a Moroccan soap produced globally. The soap is made using the traditional method. Obviously it doesn't resemble the white soap bars we know. It is like a paste that melts when warmed up. Ideal for any type of skin, particularly to treat acne skin and other conditions.
Natural soaps. What are they made of?
Are you looking for the best natural soap? Apart from the type, pay attention to the components. The best soap ingredients include:
Saponified oils: in the INCI they are known as Sodium Cocoate (saponified coconut oil), Sodium Olivate (saponified olive oil) and Sodium Ricinoleate (saponified castor oil).
Essential oils: soaps feature some relaxing oils e.g. lavender oil, rose oil, citrus oil and eucalyptus oil.
Plant extracts: they have a soothing effect – marigold, oat, flaxseed or rice extract.
Cosmetic mineral clays (black, green, blue, white): they perfectly detoxify and cleanse the skin.
KEEP AWAY FROM THIS INGREDIENT!
Sodium Tallowate and any substances including Tallowate in their names are controversial because they are nothing but animal fat. Remember that plant-based fats have more benefits.
Hair soap bars
Of course you can use any natural soap to wash your body, face and hair but there are also soap bars designed for hair and made up of ingredients that fully nourish and improve the appearance of tresses.