Good Makeup Remover? Meet Nanobrow Micellar Makeup Remover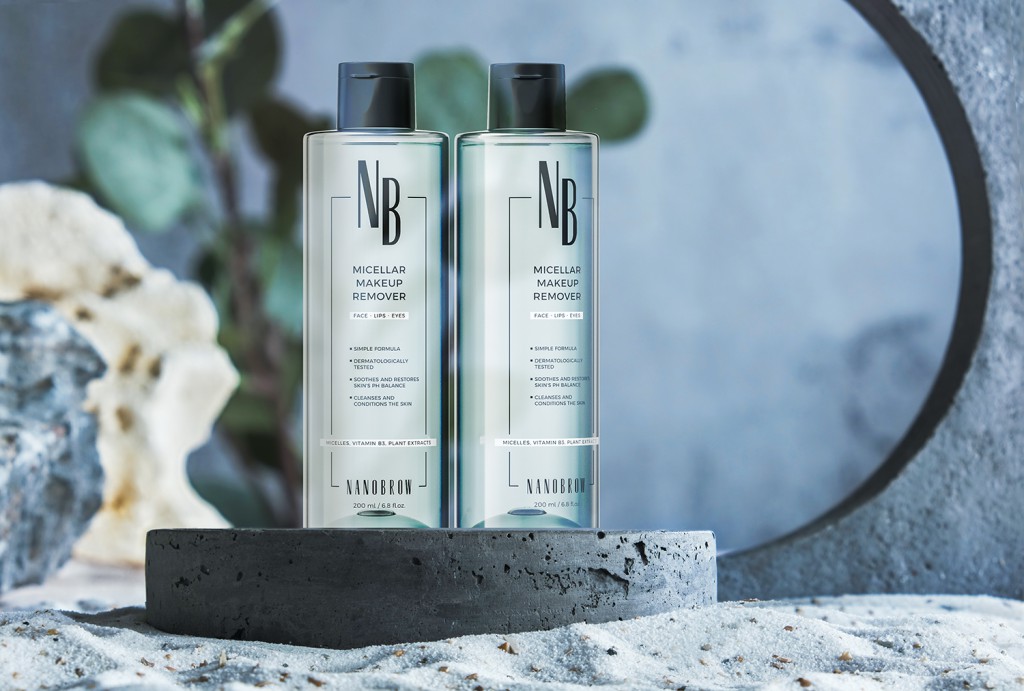 Did you know that good makeup and thorough cleansing are the most important steps in your skin care routine? Therefore, when it comes to removing makeup, don't compromise and reach for the best beauty products: they should not only thoroughly cleanse your skin of makeup residues but also condition it with the power of nourishing ingredients. Wondering how to find a good micellar makeup remover? Meet Nanobrow Micellar Makeup Remover!
What is micellar water used for?
Micellar water is a unique product that not only removes makeup but also cleanses, refreshes, and soothes the skin. It helps to get rid of all impurities: makeup, sebum, and other debris (dust, smog) without irritating the skin. A good makeup remover should be tailored to the daily needs of even sensitive skin, plus it contains valuable conditioning ingredients that nourish the skin and improve its condition.
Is it necessary to use a toner following the micellar makeup remover?
It's a good idea to wash the tiny micelles off your face, as they have collected all the impurities. Therefore, reach for a face toner, which is one of the most important steps in your daily skincare routine. After removing your makeup, apply the toner or a hydrolate.
Which micellar water should you choose?
As we have already mentioned, the choice of your micellar water is an important aspect of skincare, so do not compromise and reach for top-quality beauty products. They should be gentle on the skin, but ruthless for impurities. They should also contain additional soothing and nourishing ingredients. This is exactly how the Nanobrow micellar makeup remover is formulated.
Nanobrow Micellar Makeup Remover – ingredients
Niacinamide – a derivative of vitamin B3. It is also called niacin or the pellagra-preventing vitamin PP. This name derives from the fact that its deficiency can lead to a condition called pellagra, which manifests as skin inflammation. Vitamin B3 has a beneficial impact on the proper functioning of the skin and acts as an antioxidant, while also providing excellent hydration, regeneration, and inflammation prevention. Niacinamide supports the skin's hydro-lipid barrier, protecting it from dryness. It is ideal for all skin types and all ages.
Pomegranate extract – contains various organic acids, including citric acid, proteins, and vitamins and minerals (including: vitamins C and E, beta-carotene, niacin, potassium, selenium, copper, and zinc). It has antioxidant properties and strengthens cell walls. In addition, it works as a natural sunscreen: it protects against the negative impact of UV rays. Due to the high content of polyphenols, the extract protects the skin from free radicals and prevents premature skin aging.
Aloe vera – it contains 150 biologically active ingredients. Aloe vera contains essential amino acids for the skin, water-soluble vitamins, and valuable minerals. Aloe vera has moisturizing and soothing properties: it prevents irritation and redness. In addition, it is a powerful antioxidant, delaying the aging process.
Nanobrow Micellar Makeup Remover – reviews
This micellar makeup remover is appreciated not only for its excellent cleansing properties but for the various nourishing ingredients it contains. This product supports your skincare routine every day. It removes even the most long-wear makeup products and balances your skin's pH level and improves the microbiome. It allows you to remove your face and eye makeup and ensures your skin remains looking flawlessly beautiful!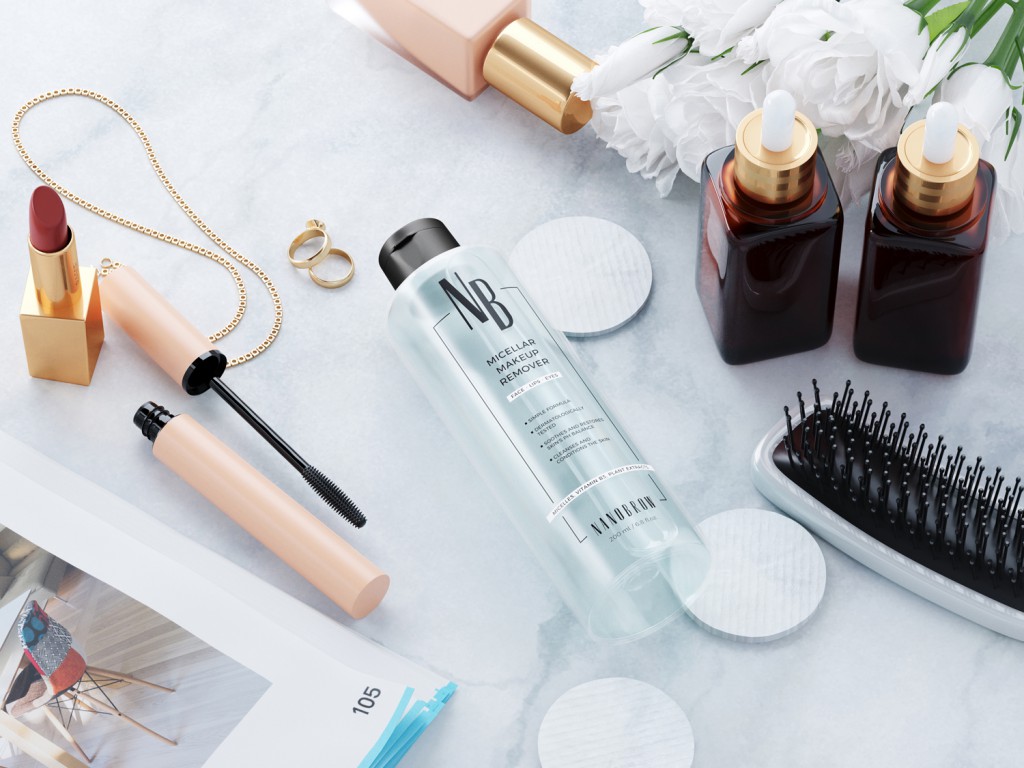 How to use the Nanobrow micellar makeup remover?
The Nanobrow micellar makeup remover is used like any other makeup remover: simply soak a cotton pad with the product and apply it to your skin. Then gently wipe away all makeup and impurities from your face. Replace the dirty cotton pad with a clean one and repeat the process until you remove all makeup residues and impurities, that is until the cotton pad is clean.
Where to buy Nanobrow Micellar Makeup Remover?
Douglas or Sephora may have this makeup remover at different prices. It's also available in other beauty stores. If you prefer shopping without leaving home, just go to www.nanobrow.us!