How to take care of your skin before and after training?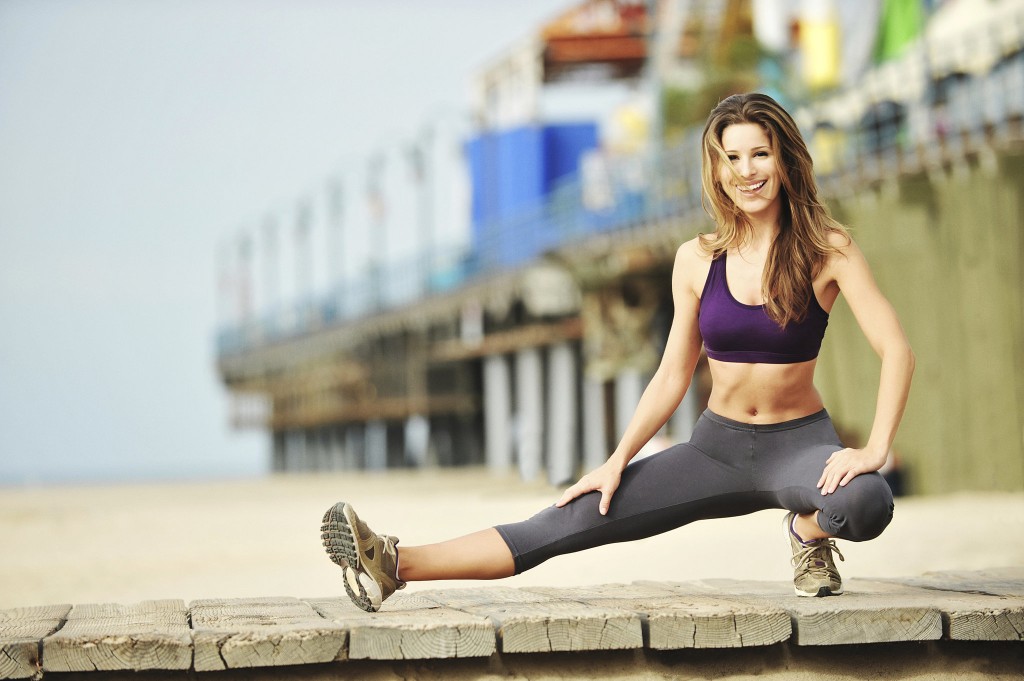 You hair and skin require a special treatment during exercising. There is no need to put your make-up on before training. However, after an intensive session, you must thoroughly cleanse your face to get rid of sweat, sebum and impurities that accumulated in the skin pores. Have a look on how should sportswomen take care of their skin.
Skin and hair care before training
Before you start exercising remove your make-up thoroughly. Thanks to this, you will get rid of sebum, impurities and cosmetics worn through the whole day. Wash your face with a gentle micellar water, gel or emulsion and then, apply your favourite moisturising cream. If you have oily skin, you might want to reach for cosmetics with the content of tea tree oil or zinc. Sensitive skin should be treated with the use dermocosmetics. Avoid products that contain paraffin, mineral oils and other comedogenic substances. What is more, if you mostly workout out in the air, you must remember about sunscreen. Do not forget about epilation and antiperspirant(!). It is worth remembering to avoid using body lotions, body butters and other moisturising products prior to training. These could interfere in the process of exchanging water and oxygen.
Before going to the gym, put your hair up in a pony tail or a braid. Any shorter wisps secure with bobby pins or a headband. Such hair updos will not disturb you while exercising, will not tangle or become greasy. However, remember not to style your hair too tight. This might weaken your hair bulbs and follicles and consequently lead to hair loss. If you usually train outside, always keep in mind to protect your hair from low temperatures or harmful UV radiation.
Hair and skin care after workout
The first step you must do after each training is to thoroughly cleanse your face. In order to get rid of sebum and sweat, use a gentle, calming product. It is strictly forbidden to apply foundation or powder on a hot and sweaty face. In this case, the products could penetrate into deeper layers of the skin through enlarged pores. After each workout a shower is extremely necessary. Use a moisturising body lotion and a deodorant. Wash your hair and blow-dry it. You might use a dry shampoo but only if you are running out of time. Do not stay in your gym clothes for too long. Wash them after every workout.