New Concealer Spectrum and contouring palette Contour Spectrum from Zoeva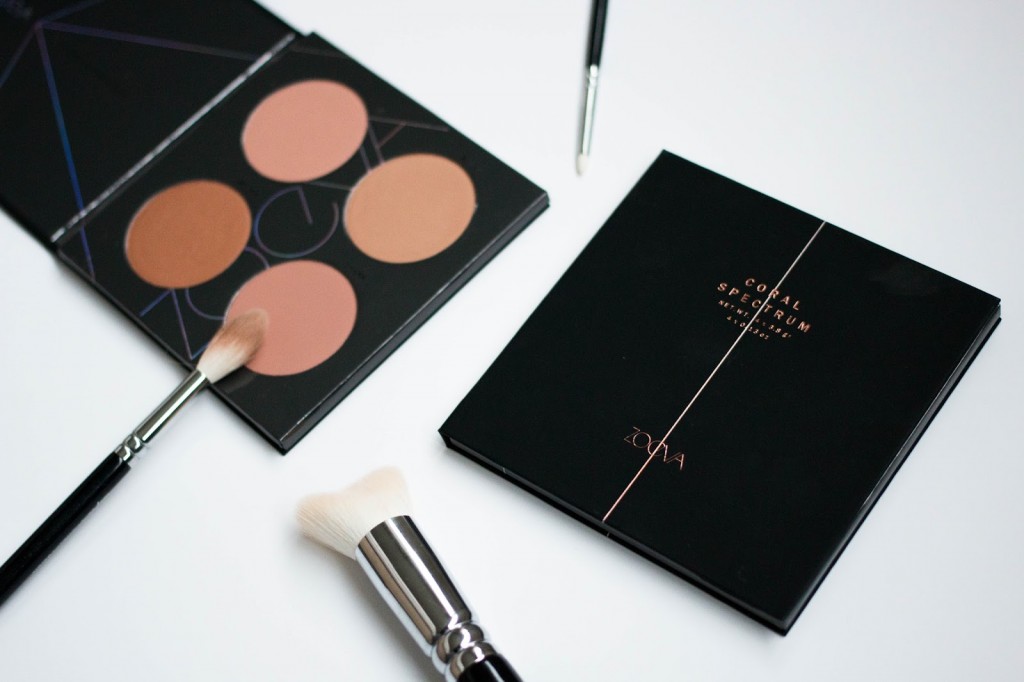 Zoeva for lovers of a perfect appearance created something truly special. We are talking about Concealer Spectrum and contouring palette Contour Spectrum. Let's see what properties they hold and how will they handle face contouring.
In concealer palette Concealer Spectrum are 9 shades. This cosmetic is perfect both for professionals and those of you who just started they adventure with make-up. In Zoeva palette are among many, shades for cover of dark circles around the eyes or camouflage of spider vines on fair and olive skin complexion. The cosmetic contains white, dark olive and dark brown colours.
The texture of concealers is creamy and very delicate. It administers well on skin and application usually goes smoothly. If it is your first time using Concealer Spectrum, apply thin layer of cosmetic and check what effect it provided. If you care about better coverage, add another layer. The entire make-up fix with loose powder. Concealers from Zoeva ensure medium coverage. They will not cover dark scars, deep wrinkles or wide discolourations. Moreover, products are highly pigmented. Concealer Spectrum is strongly recommended for dry skin. On this type of skin is lasts much longer than on oily or combination skin. Zoeva cosmetics smoother face's surface, does not make dry flakes more visible and provide natural appearance.
In the highlighters palette Contour Spectrum are placed highlighting powders and two bronzers. The shades were chosen in a way that allows women with light and dark skin complexion to perform the perfect make-up. This cosmetic ensures matte finish and helps with face contouring. Thanks to it you can hide flaws of the face and highlight its assets. For application of highlighters use a brush with soft bristle. The cosmetic in dark shade apply along the cheek bones, sides of the nose and temples. However, the light shades apply on the bridge of the nose, above upper lip, by the brow ridge and on cheek bones.