Why Is Nanoil Heat Protectant Spray the Best Choice?
Your hair is threatened by dozens of harmful factors every day: the sun, free radicals, toxins. Luckily, we can save it from the heat. How to do that? Preferably, using a heat protectant spray from Nanoil – it is the best choice. There are at least a few reasons why.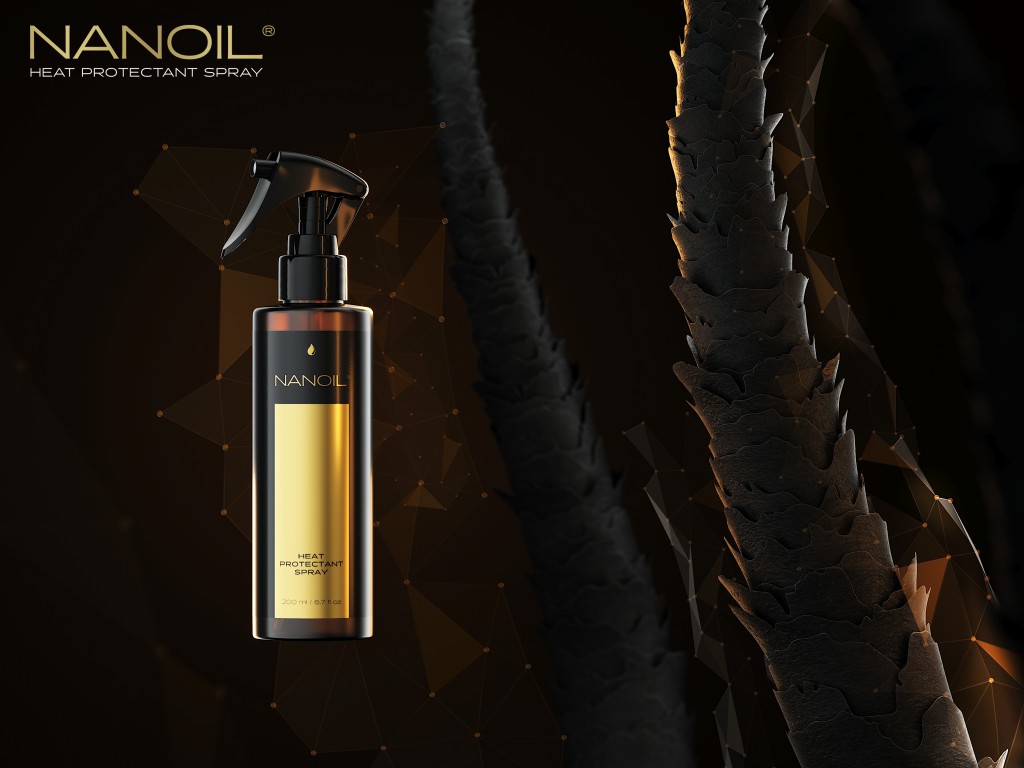 Nanoil is a respectable brand
Not everyone has heard of Nanoil but those who are familiar with their products know it's a trustworthy brand with experts making sure each of the new items boasts excellent quality. Good components, zero synthetic additives, formulas inspired by nature – that's what we get.
Sprays for hairstyling are the new arrivals from Nanoil and they're definitely worth adding to your must-have list of beauty items.
Nanoil Hair Styling Spray for better blow-drying and styling
Nanoil Hair Volume Enhancer for thicker-looking hair and increased volume
and Nanoil Heat Protectant Spray to protect hair from extreme temperatures
You can learn more about the third one in today's article!
Heat protectant by Nanoil
Thermal protection is essential to hair and we should use only highly-effective and strongly-working products to ensure that. Instead of getting a random spray from the drugstore, invest in a Nanoil Heat Protectant Spray.
This weightless, oil-free hair mist envelopes the hair to build a protective barrier against high temperatures. It holds very beneficial substances which don't do any harm to hair but, do just the opposite, helping revitalize it. How is that possible? The silk proteins in the formula take credit for that. By adding silk, Nanoil made a product which delivers full protection as well as a nourishing effect.
What does it do? What benefits does it bring?
Most of the available heat protectants produce poor effects. They do protect from heat but that's all. Nanoil Heat Protectant Spray stands out because:
it guards hair from temp. of up to 430℉/220℃
it prevents hair breakage and dryness
it strengthens, revitalizes, and increases resilience
it reduces frizz
it enhances hair color and shine
it speeds up blow-drying routine and makes hair more manageable
it protects from the sun too
Two easy steps to guarantee protection for hair
The easy use is another positive of the Nanoil's heat protectant – just spray it on strands. That's the easiest application which doesn't require rubbing, combing or rinsing. You don't even need to wash the hair because Nanoil Heat Protectant can be applied on wet or dry hair. It is suitable for use before blow-drying and styling but also throughout the day when you heat-style but don't shampoo the hair before that. The product is very useful.
You're just two steps away from a gorgeous hairstyle which resists heat damage: USE NANOIL AND STYLE AS YOU LIKE IT.