White Eye Liner Look – yes or no for the upcoming season trend?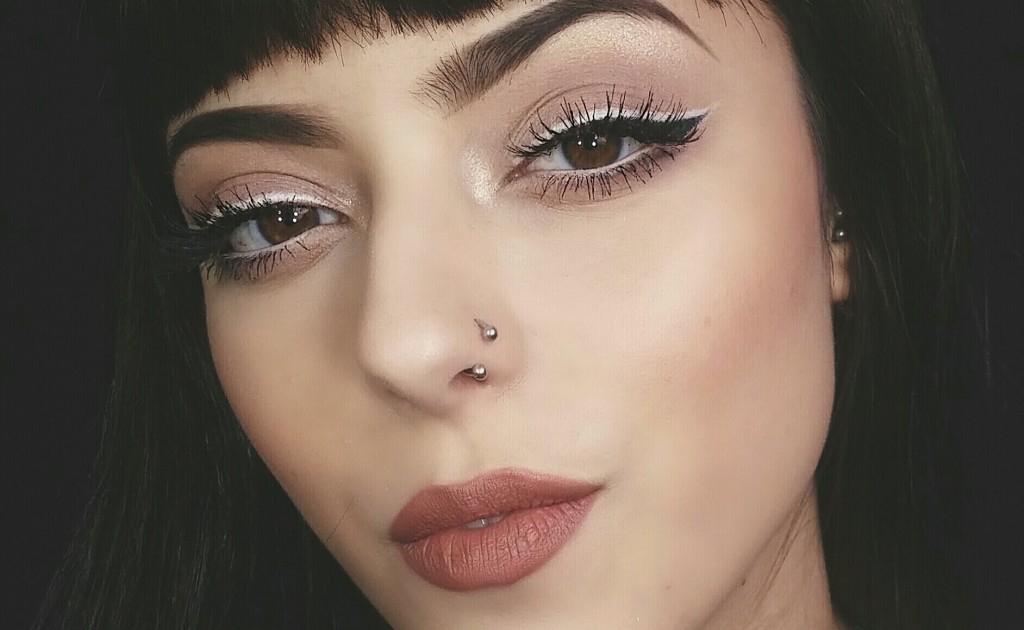 Not only black eye liner will be the hot trend this season. Beside the classics in make-up, the upcoming months will also be all about white. However, not only limited to clothes or accessories. Will white eye liner look turn out to be the top trend? Let's see.
When we talk about make-up trends, we usually think about classical patterns and methods for emphasise of beauty in different variations. For example, in the autumn days better is to wear classical black eye liner in less intense version, e.g. brown. If combined with red and beige eye shadows it creates very feminine, delicate, but expressive make-up.
White Eye Liner? Why not!
Sometimes it is good to overcome conventions. Even tough it is said that white eye make-up is not a very good idea, it is worth to take a risk once in a while. In theory black makes eye bigger and more underlined, however, skilful use of white eye liner or pencil can also work wonders. White eye make-up makes you appear instantly awake, rested and fresh. This is truly great option for rejuvenation and radiant look.
If you want to be original in the upcoming season, then do not forget about white touch in your make-up. Or maybe, you'll be brave enough to perform entire white make-up?
How to execute white eye make-up?
Variations with white cosmetics for eyes in the lead role is plenty. Soft eye pencil with expressive shade of white, e.g. the one you use for water line, is more than enough. Only with such cosmetic you can perform perfect white eye make-up. If you perhaps has white eye shadow to combine it with as well as precise eye liner or even white mascara – the better!
White colour in make-up can be used at least in two ways:
White eye liner look – the most minimalistic version involves white touch on only upper eyelid. The line can be thin or a bit bolder, more or less visible, only on upper or on both eyelids.
White eye make-up – option for more courageous women who aren't afraid to wear extravagant make-up. White eye liner or eye pencil complement with white eye shadow, illuminating stress in the centre of the eyelid or even white mascara.