Thick and beautiful eyebrows? Tried and tested tricks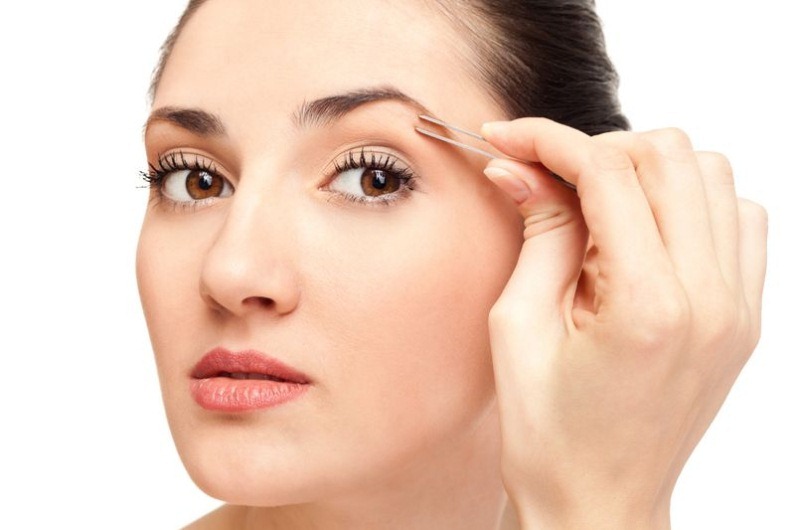 Thick and neat eyebrows are fashionable in this season. This look is promoted by one of the most popular models, Cara Delevingne. Surely, many girls would like to have such beautiful eye frame. Check what to do to get this pretty and up-to-date look.
Thin eyebrows styled in sharp edges are no longer trendy. Thick, bold and natural-looking brows have become fashionable. Obviously, it doesn't mean that brows won't be shaped and trimmed. If you want to have perfect eyebrow shape, start to grow them. Don't pluck any hairs; even the ones that grow above or below the browridge. You must be patient as growing the brows lasts eight weeks. What's next? Go to a trusted beautician, try to give the brows a perfect shape by yourself or use eyebrow stencils.
Use a conditioner or castor oil. Such cosmetics stimulate growth of brows, make them longer and thicker. What is more, they strengthen hair bulbs, improve the condition and take care of the skin. Remember about proper application. Before every use, thoroughly cleanse and dry the skin around the eyes. Apply a conditioner or castor oil directly to the brows for at least two months. First effects should be observed after more or less three weeks.
Give your brows a shape that goes with your eyes and face. How is it done? Use a small comb or brush to shape the brows. Then, pluck the ones that are outside the browridge – use thin tweezers or special needles. If you aren't skilled in shaping brows, go to a beauty salon where professionals will take care of you. Don't forget about removing hairs which grow above the nose and join two eyebrows. Remember also to trim the hairs.
Give your eyebrows a suitable colour – shade of your hair or a bit darker. Blonde hair and dark brows are trendy in this season. Eyebrow tinting or permanent make-up are a great idea as well. Both treatments will work well for those who have serious damage in browridge, have lost brows as a result of disease or have plucked their brows too often.