Nanoil Castor Oil: natural skin care at your fingertips!
Nanoil Castor Oil is unlike any other. It is 100% natural, organic, cold-pressed, and unrefined, and above all – certified by Ecocert. It's a treasure trove of essential fatty acids, vitamins, and nutrients. Check out its properties!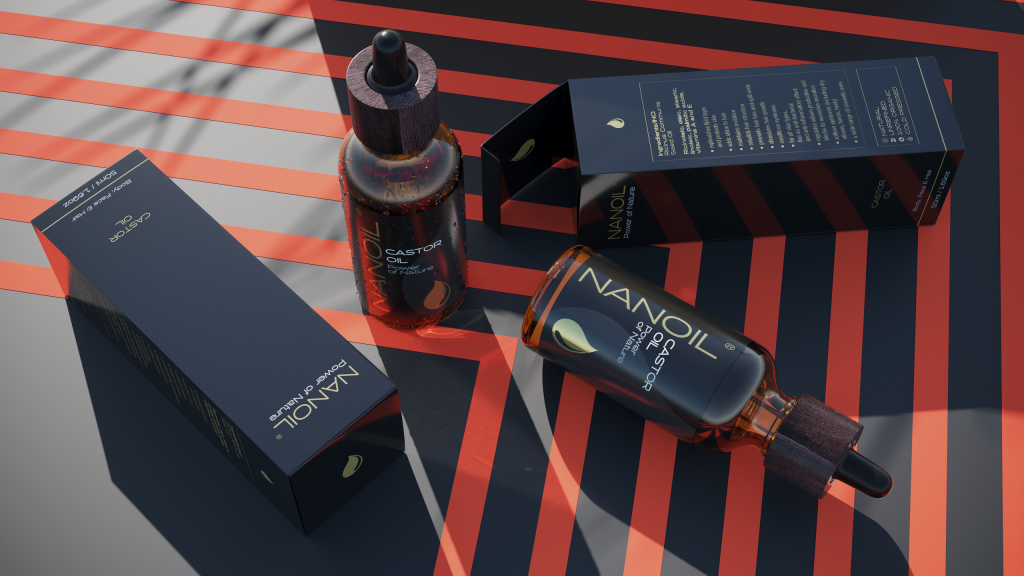 Castor oil Nanoil – straight from nature
The oil extracted from castor seeds consists of up to 90% ricinoleic acid, which can't be found in any other oil. It's a colourless, or slightly yellow, fragrance-free liquid.
What makes Nanoil Castor Oil special? It's much lighter than the traditional, thick castor oil. It's multi-purpose and versatile for hair, nail, face, and body care. An interesting fact is that castor oil has a similar structure to keratin, so it can penetrate the deepest layers of the skin and hair, rebuilding the damage.
It's a 100% pure, organic, certified oil straight from nature. It's certified by Ecocert – an organization that controls the quality of organic cosmetics. By reaching for Nanoil Castor Oil, you can be sure that you get a fully natural product free of synthetic ingredients, dyes, silicones, paraffin, or other modified raw materials.
It's 50 ml of pure oil that will stay with you for a long time. It has a great quality-price ratio, so it's constantly gaining new fans. It has already won the hearts of both consumers and beauty professionals all over the world. It is extremely efficient – just a few drops daily are enough to provide your skin and hair with revitalization. Nanoil castor oil is a product that can be enjoyed for many months.
The biggest advantage of Nanoil Castor Oil is its versatile uses. You can use it in hair, skin, face, and nail care. It can be used in several ways:
as a protective serum for ends,
for hair and scalp oil treatment,
as a serum for brows and lashes,
in nail care,
for stretch marks, scars, and cellulite,
for cleansing the face with oils (OCM),
for removing makeup,
for skin imperfections.
Nanoil Castor Oil has antibacterial, anti-inflammatory, and antifungal properties. It combats acne, blemishes, dandruff, psoriasis, and other scalp diseases. It promotes the growth of hair, brows, and lashes and gently darkens the hair, restoring its natural shine. The handy dropper allows you to dispense an accurate amount of product.
The Nanoil brand product is becoming increasingly popular. Its lubricating and moisturizing properties help get rid of cellulite and stretch marks. It's suitable for body massage, stimulating microcirculation and nourishing the body. It protects the skin from damage and works as a natural sunscreen.
Ricin is an excellent extra ingredient in your favourite cream or lotion as it boosts their effects. If you mix some oil with water, you can use it as a face cleanser. It dissolves grease, dust, sebum, and impurities so it can even remove waterproof makeup.
Its positive reviews testify to its highest quality. Nanoil castor oil has been trusted by thousands of users from all over the world. The precious oil is enclosed in a black and golden bottle, that holds beneficial properties for your skin.
Where to buy Nanoil Castor Oil?
This multi-purpose, universal product for everyone will improve your daily skin care routine. Order yours today from nanoil.us with fast home delivery and enjoy the power of nature.