Body cream with anti-aging properties. Ghasel Maltese Honey Body Cream
Are you looking for a cream that will firm and rejuvenate your body? Bingo! Maltese Honey Body Cream from GHASEL gains more and more popularity for its anti-aging properties. It's all thanks to Maltese honey and other carefully-selected ingredients of the cream. See why it's worth the hype!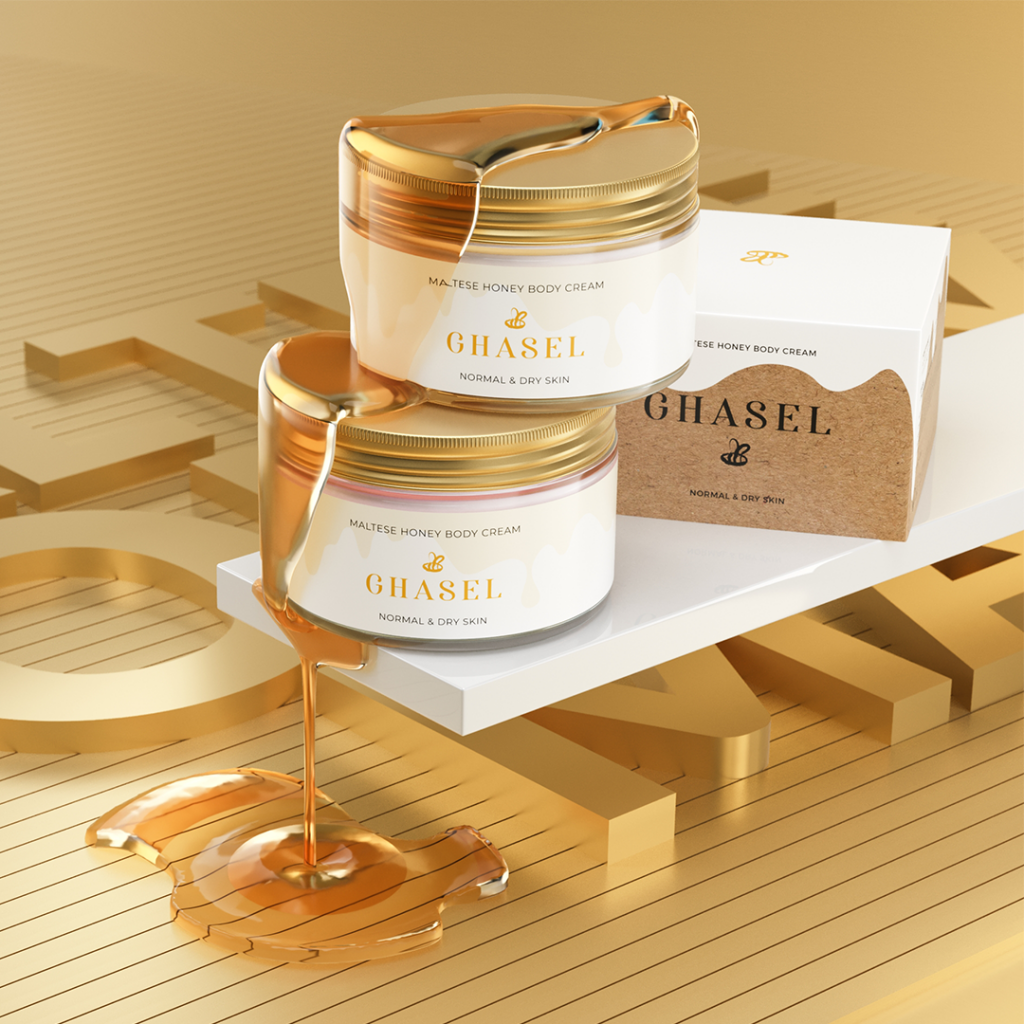 Honey is very commonly used in skincare products. It helps in healing acne and skin lesions and its antibacterial and anti-inflammatory qualities accelerate wound healing and reduce the risk of scar formation. It's a perfect ingredient in many cosmetics.
Ghasel Maltese Honey Body Cream and its properties
It's a special body cream that will improve your mood for the entire day. All it takes is to massage it into cleansed skin with circular movements and the wonderful honey scent will be noticeable for many hours, giving you a portion of energy. Use the cream in the evening as well to calm your mind before going to sleep.
Maltese Honey Body Cream offers:
24-hour, long-lasting hydration,
soft, firm and elastic skin,
deep hydration even really dry skin,
maximum pleasure of use and lightweight formula,
quick regeneration of the skin and protection against free radicals.
Wyświetl ten post na Instagramie
What can you find in Maltese Honey Body Cream?
The Ghasel cream smooths the body and boosts its elasticity and firmness, leaving it smooth and soft. The product has a lightweight formula so it absorbs quickly and takes care of your well-being, letting you feel beautiful!
No preservatives, silicones, GMOs, or artificial ingredients. You can be sure your skin will be in good hands!
The unmatched effectiveness of the Ghasel cream is thanks to the specially-selected components that mix well together, giving the best results:
Maltese honey – a very common beauty ingredient. The world's sweetest honey deeply hydrating abilities take care to provide your tired skin with long-lasting hydration. It's able to eliminate wrinkles and furrows, preventing the formation of new ones. It evens and improves the skin tone, so it looks healthy and glowing.
Shea butter – a regenerating substance with anti-aging properties. It prevents skin aging processes and the formation of wrinkles. It also boosts the skin's firmness as well as its elasticity. This natural emollient prevents water loss from within the epidermis, so you can enjoy soft, smooth skin for a long time.
Calendula extract – has hydrating and regenerating effects, smooths the skin, making it soft and velvety. It nourishes intensely and smooths wrinkles.
Avocado oil – its content in the cream isn't random, it's a good source of vitamins and minerals that prevent drying of the skin. It offers deep hydration of all skin layers.
Horse chestnut extract – full of ingredients that have an incredibly positive effect on the skin. Some of them are flavonoids, mineral salts, coumarin, and vitamins. It strengthens blood vessels, reduces swelling, and helps get rid of cellulite and stretch marks.
Marshmallow plant extract – it's capable of deeply moisturizing the skin, while its high content of vitamins and minerals protects against dryness and imperfections.
Vitamin E – a tocopherol that neutralizes harmful free radicals and prevents premature aging of the skin. It smooths out wrinkles and protects from losing elasticity and firmness.
Vitamin B12 – adds a beautiful, healthy colour and natural glow. It smooths out wrinkles and furrows, smoothing and nourishing the body.
For more information about Ghasel products, go to the website ghasel.mt