New perfumes Miss Dior Absolutely Blooming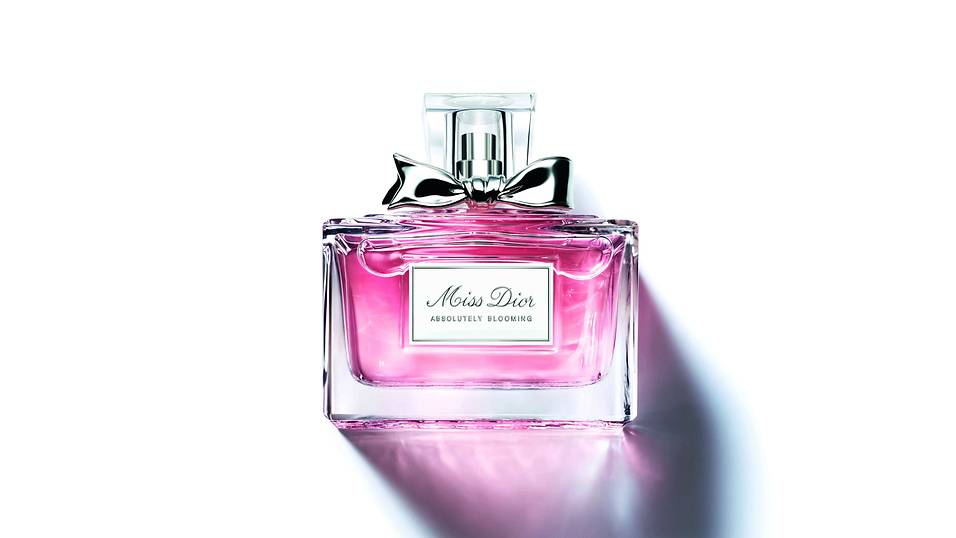 Dior introduces new, extremely feminine and floral scent, Miss Dior Absolutely Blooming. The perfumes created by Francois Demachy have sweet scent of Damask rose. The face of campaign for Dior became actress Natalie Portman. Check if it is a scent you may like.
In new Miss Dior Absolutely Blooming perfumes dominate fruity and floral aromas. As first discernible are head notes: raspberry, pomegranate, blackcurrant and blueberry. Along with Damask rose you can sense notes of honey, pepper and white musk. All the fragrances create sweet and romantic composition. The product is locked in a beautiful glass bottle, decorated with a bow. Do you know how to apply perfumes, so that they would last longer on the skin?
Miss Dior Absolutely Blooming apply on: hair, wrists, behind the ears, skin on the bends of elbows and knees and between the breasts. Furthermore, the durability of perfumes can be extended if you rub skin with petroleum jelly or balm prior to application of perfumes. The aroma of perfumes can be also highlighted by other cosmetics from the same line and containing similar ingredients. Remember to always spray perfumes at some distance from skin and hair. During application, be careful not to stain the clothes. Did you know that in hot summer days it is better to use light mists with no content of alcohol? Why? Because high temperature causes perfumes with intense scent to become bitter and sour.
In Miss Dior line are also other products, which will cover your body with pleasing scent. The cosmetics are: body mist, shower gel, moisturising body milk, deodorant, soap and hair mist. All cosmetics have scent close to the most popular perfumes from Dior. Thanks to them, you can create your favourite set dedicated for body care and make your skin smell great. If you like floral and fruity scents, Miss Dior Absolutely Blooming is for you.