Hair Repair Within 15 Minutes?! Go for One of 5 Best Keratin Masks!
Smooth, lustrous hair is a dream we all share, don't we? If yours is still dull and extremely dry despite the multistage hair-care routine, you need to try one of the following products! Thanks to keratin masks, your hair will go glossy and gorgeous in no time! The masks we present need 15 minutes to repair your strands better than salon treatments. Will you give them a shot?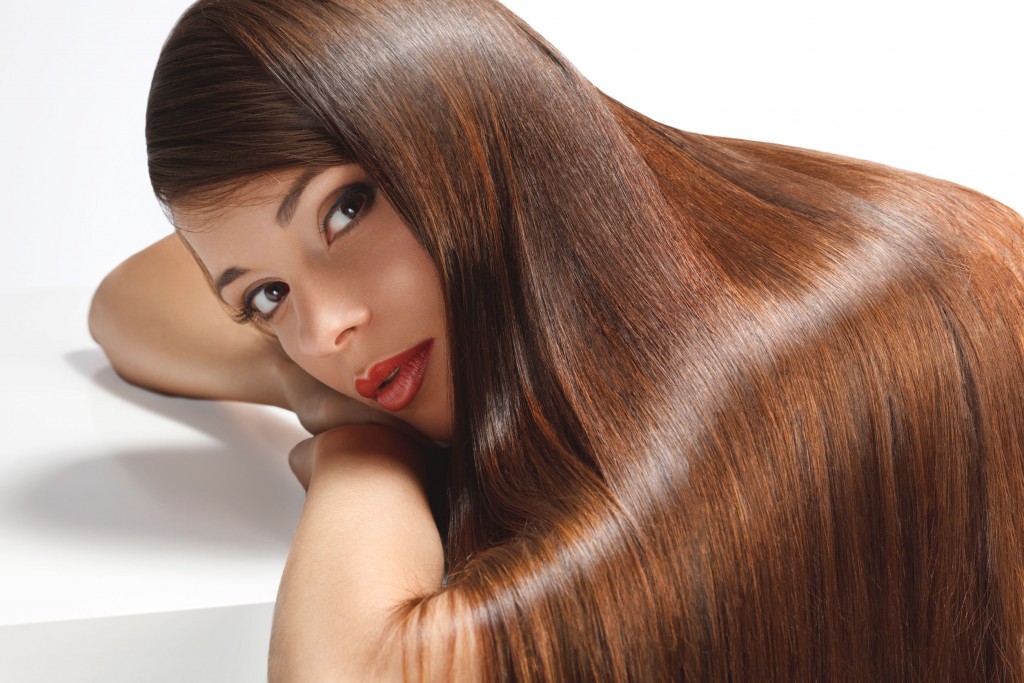 What causes hair damage?
Before you get to repairing your hair, it is good to learn the causes of damage to avoid it in the future. Obviously there are things that we cannot change like genetic predispositions or serious diseases. The causes that we can eliminate include:
coloring and bleaching
frequent use of flat iron or curler
setting highest temperature on a blow-dryer
sleeping with wet hair
unsuitable hair care routine/products
How to care for hair then?
First and foremost, you need to avoid the above mistakes. Don't wrap your hair in a towel after washing. Don't go to sleep when your hair is still wet (wet hair is easily damaged). You can blow-dry your hair but use cool airflow, never hot. Before heat styling with a flat iron or curling wand, apply heat protectant.
The proper hair care routine and use of suitable products matter enormously. Keratin masks play a key role as keratin fixes damage as well as prevents it in the future.
Why keratin?
Keratin is a basic building block of hair and a protein which is responsible for the structure and shape of hair. Therefore, it has the power to rebuild the hair shaft and prevent splitting ends. When used on a regular basis, it brings shine, smoothness and softness back. Additionally, keratin protects against mechanical and heat damage. It seems to be a cure for all hair gripes, doesn't it? This is the reason why every girl should get a mask that holds keratin molecules and banishes all hairdo-related problems!
We present 5 TOP keratin hair masks that guarantee hair repair within 15 minutes!
1. NANOIL KERATIN HAIR MASK
Our rating: 10/10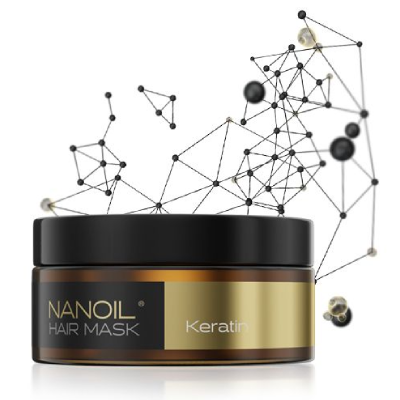 Nanoil mask rocks among keratin masks for two simple reasons: it is designed for all kinds of hair and has a very good price. It is based on a hydrolyzed type of keratin which prevents breakage, ramps up hair volume, and adds shine by filling gaps in the cuticle layer. The formula of Nanoil mask is also rich in panthenol which boosts resilience of hair and inhibits loss of water. The product is good on fine hair as well because it is non-overburdening, plus it works well on curly and wavy hair, nourishing and enhancing the curl. You should spot the improvement after the first use of Nanoil: way smoother and glossier hair. Regular application of the mask will banish damage and you'll have #goodhairday every day!
For more information visit – www.nanoil.us
2. MOROCCANOIL REPAIR RESTORATIVE MASK
Our rating: 9/10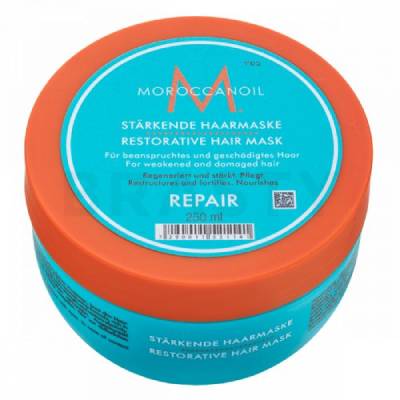 The mask by Moroccanoil contains keratin and is enriched with argan oil, shea butter and proteins. The components make it a super-moisturizing blend! The lovely and long-lasting smell is another benefit it brings. The users say their strands are way easier to comb out after using Moroccanoil Repair Restorative Mask. The producer recommends leaving it in for a maximum of 7 minutes; keeping it for longer isn't a good idea – the product may weigh your hair down. The mask is good on curls but girls with fine hair may be disappointed. The product comes in three size versions!
3. GLOBAL KERATIN DEEP CONDITIONER MASQUE
Our rating: 8.5/10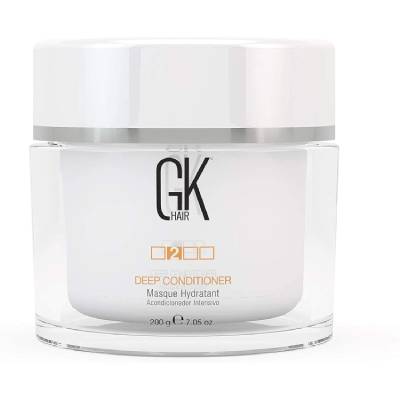 Global Keratin Deep Conditioner Masque is a brilliant option for both long and short hair. After the first use, hair keeps very shiny until the next washing! The repairing effect takes around 15 minutes but the manufacturer recommends applying the mask section by section, putting hair in a bun, putting a shower cap and blow-drying! This is supposed to intensify the repair process and it really gives great results. Plus, you feel as if you got a professional salon treatment done. It definitely takes more than 15 minutes but we guess every girl likes a spa day for hair from time to time! You can choose between two sizes and getting a bigger one is a better deal. Still, the cost is high.
4. ALFAPARF KERATIN THERAPY REHYDRATING MASK
Our rating: 8/10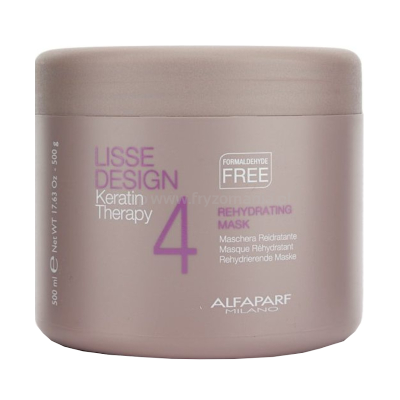 The mask from Alfaparf is based on some brilliant ingredients. Keratin is blended with collagen and babassu oil, and it banishes frizz once and for all. It is mostly recommended to use after keratin smoothing treatment at the salon. Regular application makes the straightening effect last for longer. The producer advises to pair the mask with the shampoo and conditioner from the same range to get better results. The effect isn't spectacular after first use but regular application leaves hair visibly softer and moisturized.
5. SCHWARZKOPF PROFESSIONAL BLONDME KERATIN RESTORE BONDING MASK
Our rating: 7/10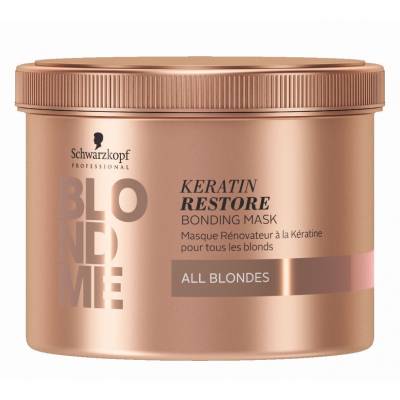 Despite the long name this mask doesn't take long to give real effects! 5 minutes are enough so it is a perfect option for busy ones. The mask is designed for both natural blonde and bleached hair. Apart from moisturizing and nourishing the mask protects against losing the color. It works best on cool shades which are hardest to maintain. Unfortunately, it doesn't repair or boost shine like the previous picks.