Top nude eyehadow palettes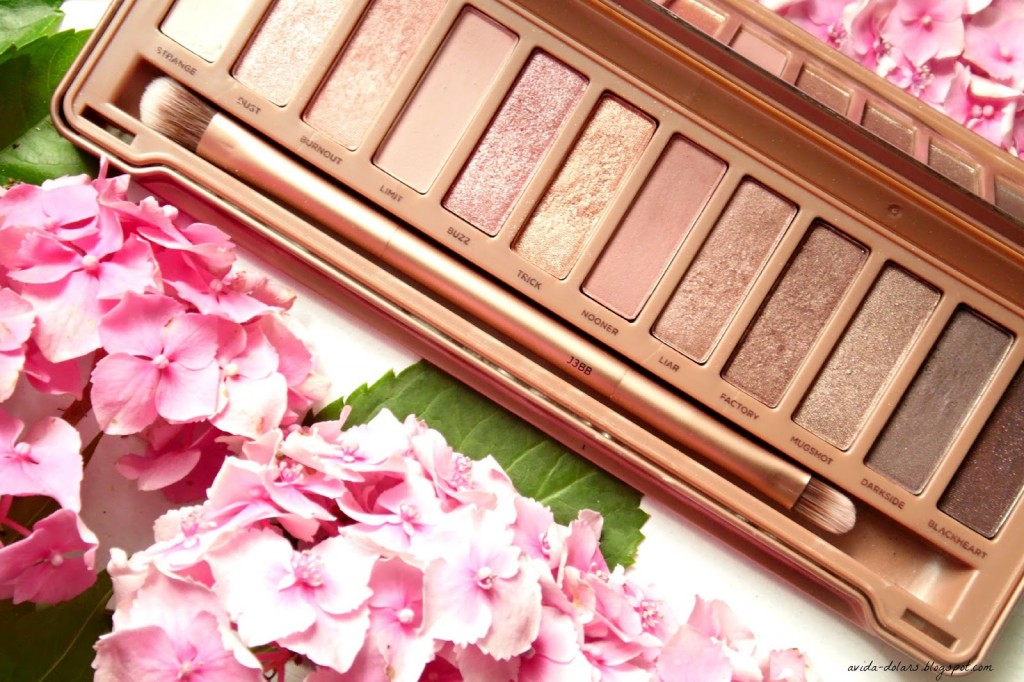 Autumn welcomes us with new make-up trends. Eyelids will be dominated by natural, toned shades, whereas, lips – dark, muted colours. It is worth considering buying one bigger eyeshadow palette in nude colours not only because it is popular this season but also because thanks to such colours, you can create a wide range of universal looks for both day and evening. They are also a great base under all other kinds of make-ups. Have a look at the selection of the most popular nude palettes. Their price range is quite wide therefore, all of you will be able to choose the most suitable one.
Urban Decay Naked 1, 2 and 3. Those are the iconic palettes that probably do not have to be introduced. They are ideal when it comes to the application and blending. Additionally, they are really well pigmented and give the feeling that the shadows are a bit moist. Many brands consider Urban Decay as a reference product and base their cosmetics on it. It is definitely an unrivalled champion.
Too Faced Chocolate Bar – very beautiful eyeshadows that provide exceptional durability and sensational pigmentation. They seduce not only with quality but also tasty packaging resembling a chocolate bar. The shadows smell like chocolate and the brand offers 16 different shades.
The Balm Nude Tude – this palette is created in a pin up style. It consist of 12 shadows including shimmery and matte effects. The colours are perfectly matched to each other to create many, unbelievable looks. The quality of the eyeshadows ensures its high-end class. The product is not cheap, however, offers much better price in comparison to the above mentioned Urban Decay. It is definitely worth the money.
Zoeva Naturally Yours – a lot cheaper palette that consists of 10, well-pigmented and long lasting eyeshadows. The packaging is solid and thought through. The range of colours allows to create many day and evening looks. The cosmetic costs 1/3 of the Urban Decay price, with a comparable quality.
Sleek Au Naturell – is another iconic brand when it comes to make-up products. It offers a wide range of different coloured palettes for every occasion. Each consists of 12 satin eyeshadows. The nude version is a combination of beiges and delicate bronzes, both in matte and shimmery finish. It is also very important that they are efficient. Sleek brand is a hit among many youtubers, due to its price and quality.
MUA– Make Up Academy is another inexpensive palette of 12 shades. You can choose from two nude products: 'Undress Mee Too' and 'Undressed'. They stand out because of its well-composed shades and durability.
Make Up Revolution – is a brand popular in the cosmetic industry due to its inexpensive but good quality products. The company based its products on prestigious and high-end brands. They released nude pallets (Iconic 1,2,3) that resemble the colours of Urban Decay. They are surprisingly durable, however, unfortunately, not all the eyeshadow provide the same level of pigmentation.
W7 In The Nude – this palette also resembles the Urban Decay product. The packaging looks very familiar but the pigmentation and durability, unfortunately, stand out from the original Urban Decay. However, if you use a good base, this product will be perfect for everyone who is just starting their journey with make-up. It is six times cheaper than Urban Decay.
Catrice Absolute Nude – this is the answer from Catrice to the demand of nude eyeshadows. There are 6 shades of a pretty satisfactory level of pigmentation. You can find beiges, coffee and milk shades and deep chocolate colours. This product is rather durable and will last all day, especially if you use the famous, under eyeshadow base from Catrice. The version Absolute Nude provides shimmery eyeshadows. If you prefer a matte look, make sure to look for Absolute Matte.